experiments in the periphery
jorge gomez abrante, robert blatt and mark so
8th street, audiotheque, betsy hotel, bill bags cape florida state park, boater's grill, cafe at books and books, chen-hui and jacob's apartment, coral way and sw 122nd avenue, dolphin mall, green parrot, higgs beach, kendall indian hammocks park, key lime products, key west library, julio's apartment, krome avenue, krome avenue and sw 8th street, krome avenue mile marker 36, loop road, mark's apartment, mcdonalds, miccosukee casino, naked taco, robert's house and yard, smathers beach, sobe hostel bar, twist, us route 1, et al.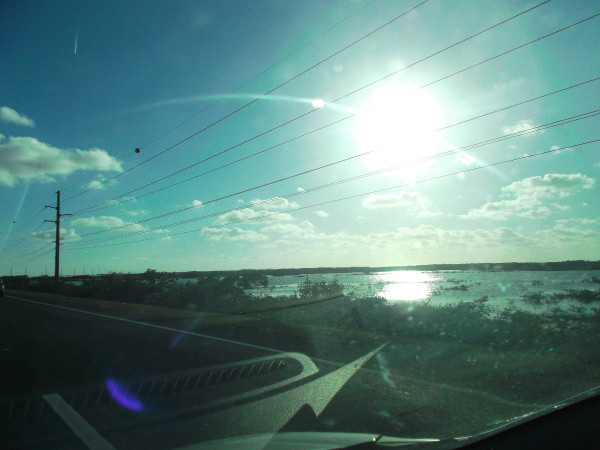 1433 words; Circling 2017; occupied spaces (3) - jorge gomez abrante
Apollo Beach; Beach Bums; Bleachfield - 12 may 2017-; Bleachfield - a week among the trucks and the snakes; Books of Hours (nos. 1-3); CHANGE 7 (nos. 42, 44 and 49); Country Gardens (decomposition series); Cruisin' and playin' the radio; folio (decomposition series); gradients; I Love the Sea; In a large, open space (decomposition series); experiments in alternate reality; Interior Exterior; Lummus Park; manifold; nonrecording (2 performers pages 474-478 and 2009/4 by Manfred Werder); nonrecording (3 performers pages 140-141 and 146-148 by Manfred Werder); nonrecording (Parameters IX: The Obscure Moon Lighting An Obscure World by David Pocknee); Pop Music; Recording Series (Beach Bums) (selections, including videos and notebooks variously made with maya verlaak, ana lemnaru and jorge gomez); sheets; Summer's here and the time is right; the sound of several letters (nos. 1 and 2); The time will come when you add up the numbers; There arose a great tempest in the sea; Tombeau de Mr. Francisque Corbet (decomposition series); transcripts (26 iv 17 los angeles - 1 v from notebook/reading list by Mark So); witnessed in loss of slurred memory - robert blatt
lines; litanies; songs of the day and night - gesang III; twelve small preludes - eva-maria houben
Crystal Marys - feliz lucia molina
Moving, whole heart (notebook) - eileen myles
Parameters IX: The Obscure Moon Lighting An Obscure World - david pocknee
(from notebooks/reading lists); a book of palms; And a stab too at rearranging /The whole thing from the ground up.*; And it mounts, a serenade, to the surrounding love.*; arianna (monteverdi); BANGS (book made with manfred werder); Because you are this way where are you you are in my thoughts*; But the air stands in curtains, reigns //The body is what this is all about and it disperses //(Waterford explodes over flagstones.)*; City Afternoon*; FARM (nos. I, II and III)*; How do I know? I'm lost. It says its name. /The blue-black message at the end of the garden /Is garbled.*; I find that thinking these things divides us, /Brings us together. /(Tremendous amounts of spare time)*; In four places at once; in the city; Into Silence [readings 23] - The Poetics of Hearing in Experimental Music since Cage; JORGE GOMEZ; Just jungles really (please believe me) - readings 42*; Poem in Three Parts [readings 40]*; readings 54; ROBERT BLATT; shore distance*; swept out into the world*; tarpaulin*; the luster of unsupported things (apartments we live in)*; The Recital - readings 51* (and transcript of first recording-reading phases); They are bringing the plants back /One by one /In the interstices of heaven, earth and today.*; The year subsides into clouds*; Thought you knew the area (De Imagine Mundi)*; To avoid possible boredom and the stain /Of too much intuition the whole scene /Is walled behind glass.*; Today the directions arrive from many separated realms /Conjoining at the place of a bare pedestal.*; UNDER THE PALMS with Manfred; We* *[from the Ashbery series] - mark so
A Few Tones (for Pauline Oliveros) - jacob sudol
In a large, open space - james tenney
Immaterial: a collection of compositions - jason thomas
A Handful of Dust; Decline and Fall - evelyn waugh
2 performers (pages 527-530, 532 and 533); 3 performers (pages 140-150); 2010/4; traces/polaroids (from month-long performances: pieces from the Ashbery series by mark so; htps by lo wei; 2016/0; 2017/0; et al.) - manfred werder
1 experience; for example /so what to do with these? - istvàn zelenka
organized by inlets foundation for experimental practices with the support of the miami-dade county department of cultural affairs and the cultural affairs council, the miami-dade county mayor and board of county commissioners, audiotheque, south florida composers alliance and the betsy south beach.